ALONISSOS
Pension Hara | Rooms To Let Patitiri Alonissos

Alonissos is a lush island with beautiful and crystal clear beaches and coves. It is part of the island complex of Northern Sporades with scattered deserted and rocky islands that protect it from the winds and also give it a unique animal and plant kingdom.

It is an island with many natural beauties and is an ideal recreation place for walkers and sea excursion lovers. It has the capital of Patitiri, which is also the main harbor of the island, which is close to the ships and the flying dolphins.
Alonissos has been listed as one of the most popular hiking destinations in the North Aegean. The lush landscapes, the absence of tourist "noise" and the simplicity of things create the visitor of the island the taste of the authentic place, a paradise of the least, which manages quietly to be more seductive than other places, richer but also more tiresome.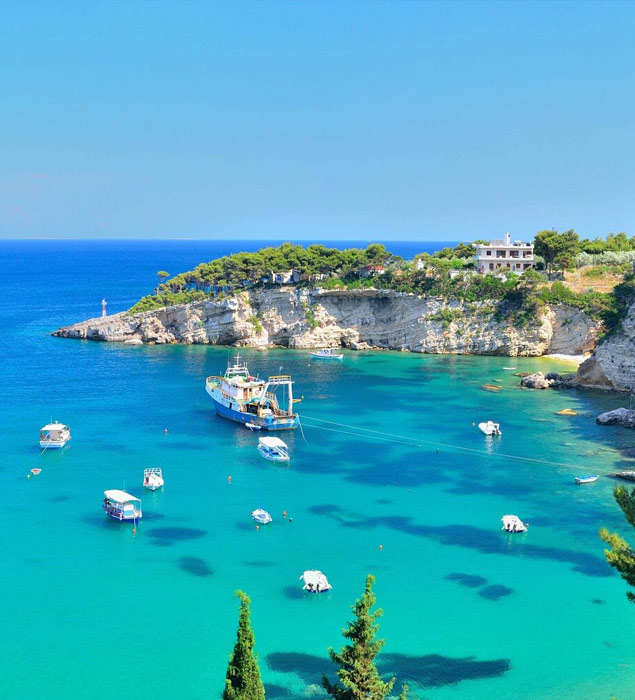 PATITIRI
The picturesque Patitiri owes its name to the wine presses, when the main occupation of the locals was the viticulture. The port of Patitiri is full of cafes, taverns and shops where the visitor can sit and enjoy the atmosphere of the harbor with many fishing boats and sailing boats.
Alonissos is famous for its waters, with turquoise shades. Agios Dimitrios, Lefthos Gialos, Kokkinokastro, Megalos Mourtias, Milia and Chrissi Milia are some of the most organized beaches on the island.
If you are in Alonissos you should visit the national marine park of Alonissos - Northern Sporades, Blue Spilia and the Marpounda region with wonderful beaches.
We are waiting for you

so as to offer you a unique experience of staying and escaping in a unique place with a warm atmosphere and friendly service while promising you moments of relaxation, carefree and warm hospitality.